Salvage Yards In Miami That Sell Auto Parts – There are many salvage yards in Miami, Florida specializing in the sales of new and used auto parts. If you are in search of some spare parts for your vehicle, you do not have to stress on where to find them. Thanks to the ready availability of these services you can now reach them quickly and easily and get your auto needs met. Most salvage yards in Miami have access to millions of auto parts. All you need to do is call or email them and they will find it for you. This makes the whole searching process much easier than expected. In case you need a little help with identifying these places, listed below are a couple of them.
Minton Parts
This full-service salvage yard is known for specializing in late model cars and trucks. They work hard to ensure that all brands are readily available to their customers ranging from American to Japanese, Korean to European; you name it, they have it. Modern-day customers have a large variety to choose from when it comes to vehicles and will need services that can avail them with the necessary parts. Their team of specialists can handle even the most complicated orders as long as they receive a call telling them what is needed. Delivery is available for all parts of Miami. If you are in need of an auto part, do not hesitate to reach out to them. They have friends in special places such as USPS and LTL shippers making delivery very easy and quick.
San Jose Used Auto Parts
They are known for being a top provider in new and used auto parts for the past 30 years. For any model of vehicle, you can think of, this family-owned business is there to help you find its spare part. They sell high-quality guarantee car parts for any make and model. If you are in search of an engine, transmission, electronic modules, airbags, factory wheels, ABS components, and even doors or clips, then San Jose Used Auto Parts is definitely the place to reach out to. You will not be disappointed.
Palmetto Used Auto Parts
Aside from being able to pay top dollar for junk cars and vehicles that are no longer operational, Palmetto Used Auto Parts is here to service your needs for all auto parts. Their auto parts are well priced making them low cost and they offer free delivery in the Miami Tri-State area. They are well known for their excellent customer service. All you have to do is search their online inventory for the part you are in need of to get the ball rolling. Palmetto Used Auto Parts has been in operation since 1990 and has been providing customers with a cost-effective way to repair vehicles all the while. Do not sweat it as they are prepared to do all the heavy lifting.
Martinito Motors Inc
If you are having a hard time finding European Auto Parts, then worry no more. Martinitois the fast, friendly service you can call on to sort you out. Their prices are unbeatable, and they provide shipping not only in Miami but also across the nation. Talking of having a gem right in your backyard. Hunting down original car parts that are in good working condition can be quite tasking. Martinito Motors is here to make that problem go away. Requests for auto parts can be made via their website allowing the staff to comb through the inventory and produce the exact item you need. Martinito Motors have been in operation since 1975 making them a treasure in the business. They have got you covered.
Smart Used Auto Parts
This company makes it easier for the customer to find high-quality auto parts they are in search of. Their online inventory helps one instantly find what they are looking for. You can find your auto part by searching for the image or by using the multi-part search. Smart Used Auto Parts are trusted professionals who pride themselves in dedication to customer service as well as low prices for high-quality parts. They have quite a diverse selection of auto parts for American and Japanese vehicle models ranging from the early 2000s to date. Their auto parts are cleaned and thoroughly inspected to make sure the customer has peace of mind when purchasing them. Delivery services are available through the use of FedEx, UPS, USPS, and local delivery services.
Branif Auto Parts
This company keeps making daily additions to their online inventory on what auto parts you can find in their locations. They specialize in the provision of new and used parts for any make and model of vehicle owned. All you have to do to access their services is get online and search their inventory for the part you are interested in. In the event that you do not find what you are looking for you can give them a call and they will help you find it. Their inventory boasts access to millions and millions of auto parts in the new and used categories. Get searching to find what you are looking for.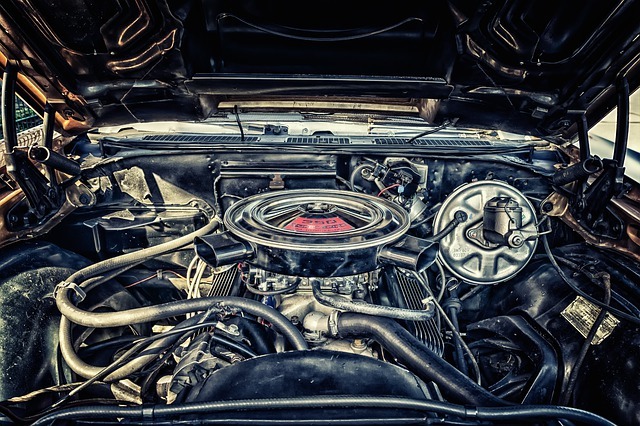 Bud's Auto Parts
This all-rounded family-owned business has been up and running in South Florida for over 60 years. If you are in search of parts that you deem hard to find, then this is the place to look. In the event that aside from purchasing the parts you need them installed or repaired, then you have most certainly come to the right place for service. In the event that the auto part you are looking for is not currently available, they will help you find it. Their staff is bilingual meaning they can handle both English and Spanish customers.
Salvage Yards To The Rescue
When looking for a salvage yard in Miami, Florida where you can readily get some new or used auto parts, do not look too far. The process became much easier.